USPS Address Verification
Why Do You Need Address Verification?
Accurate customer data is vital to your business. Significant resources are spent acquiring, retaining and servicing your customers, and the quality of your data plays a critical role in how well these functions are performed. Address verification ensures that you never lose a customer again.
SmartSoftDQ offers standalone products, address validation APIs and toolkits that will easily integrate into your existing address-dependent applications. Use SERP and CASS Certified™ address correction software to validate, update and standardize every postal address in your database.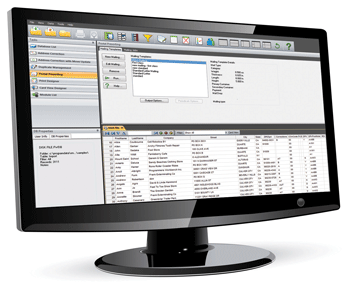 Address Quality Deployment Options
Single address lookup occurs before an address enters your database – whether that address is entered by your customer on a Web form or shopping cart, by a customer service rep during a phone call, or a data entry employee entering data from offline sources. Addresses are verified in real time, missing or incorrect elements added or flagged, and each address is corrected according to USPS® standards before it hits your database. In the process, you are creating an address quality firewall for your organization.
Batch address verification occurs across a list of addresses, or even across your entire database. Sophisticated address validation software compares each address against the national postal database and makes the necessary adjustments and standardization to that data. In addition, these addresses can also be run against the National Change of Address (NCOA) database to update the addresses of any customers that have moved since you captured their information. Batch address verification is often used as a starting point for an address quality program, to cleanse an address database and for ongoing maintenance.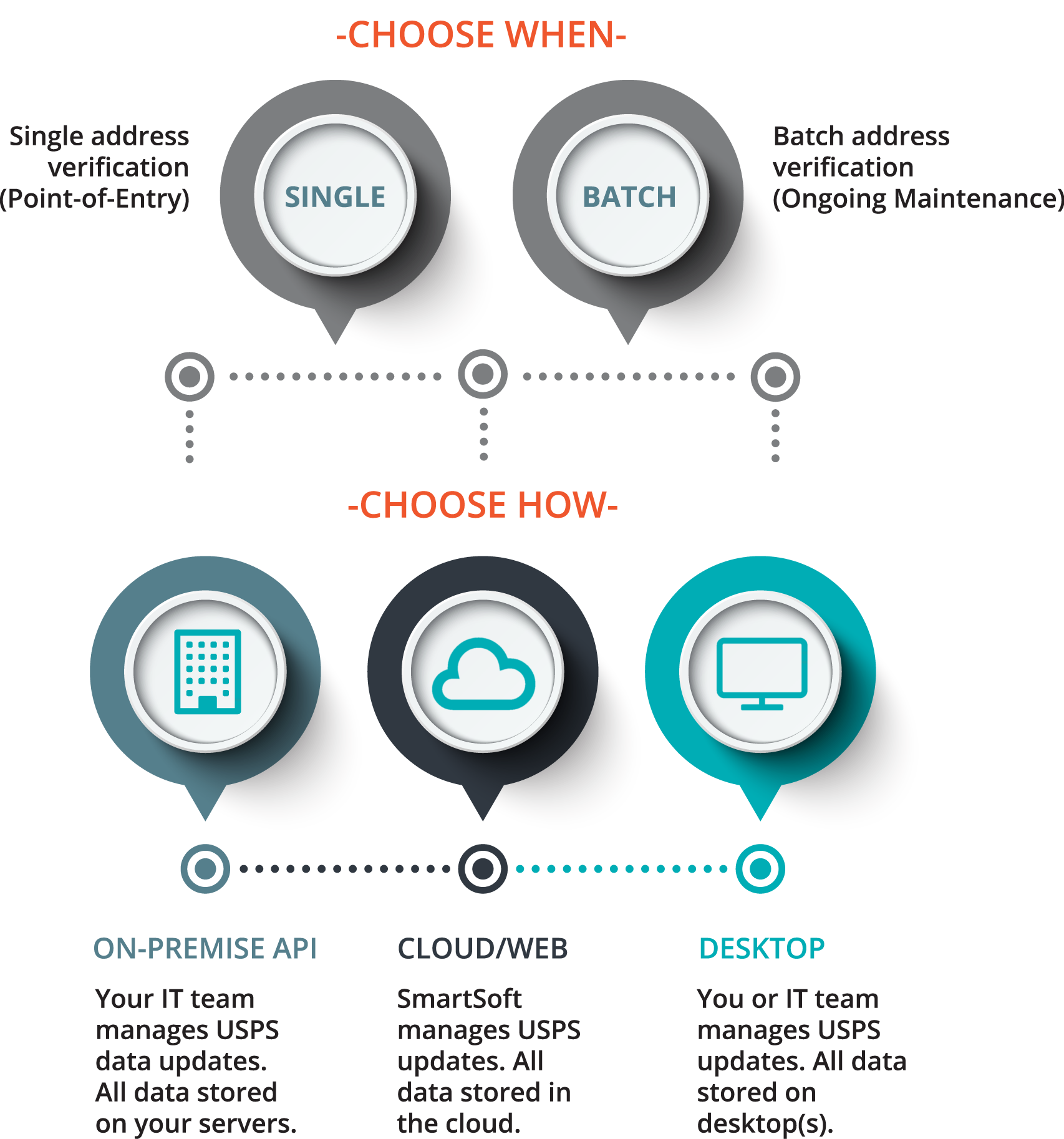 Address Verification Software Key Features
Competitive Pricing
USPS® certified accurate addresses for superior performance and profitability at a low price point.
Simple Integration
Compatible with most applications that store customer data and quick to install.
Unlimited Customer Support
SmartSoftDQ puts great emphasis on customer support. Expect free unlimited service for the lifetime of your subscription.
Fully Customizable
The software's architecture makes it scalable to your specific administrative needs.
Verify Addresses Every Time
To learn more about your USPS® SERP & CASS certified address standardization options, select from the solutions below.