Canada Post Mailing Software
SERP Recognized Mailing Software
Frameworks Canada Mailers Edition is the all-in-one Canadian postal software solution.
SERP Recognized by Canada Post, Frameworks Canada Mailers Edition from SmartSoft DQ is designed to save you time and maximize your Canadian postal discounts by presorting your mail to Canada Post SERP specifications, whether you are performing Incentive Lettermail, Addressed Admail or Publication Mail.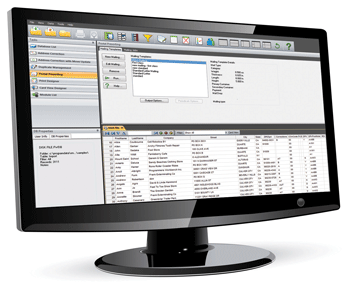 Mailing Software Features
Canadian Address Correction
Validates, corrects and standardizes the addresses in your mailing lists using Point of Call Data from Canada Post.
3 Step Mailing Assistant
A unique Mailing Assistant makes mailing easy. In just three simple steps you can process your mail job from setup to printing, saving you valuable time and money:
Select your Mailing Type and Deposit details
Enter the Mailpiece Weight and Dimensions
Complete your Physical Preparation details
Hit Run and you're now ready to print or export to another application for printing – it's as easy as that.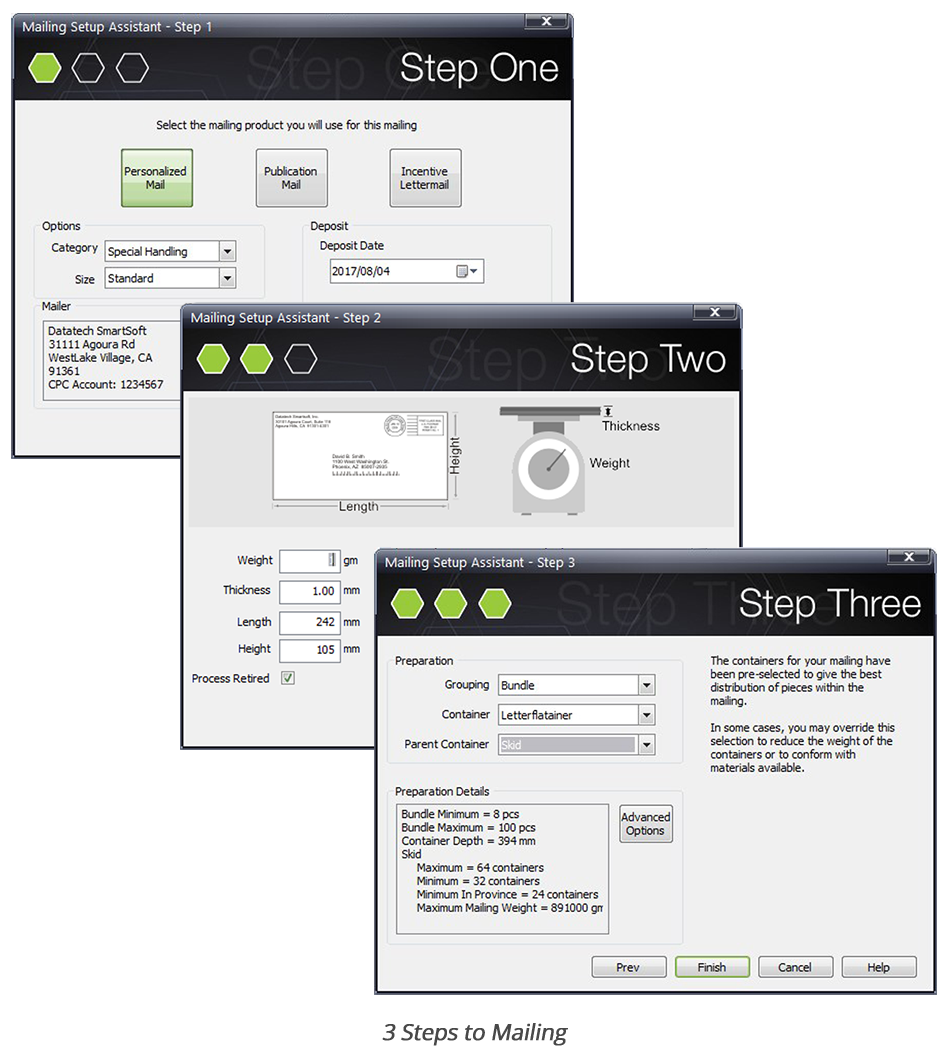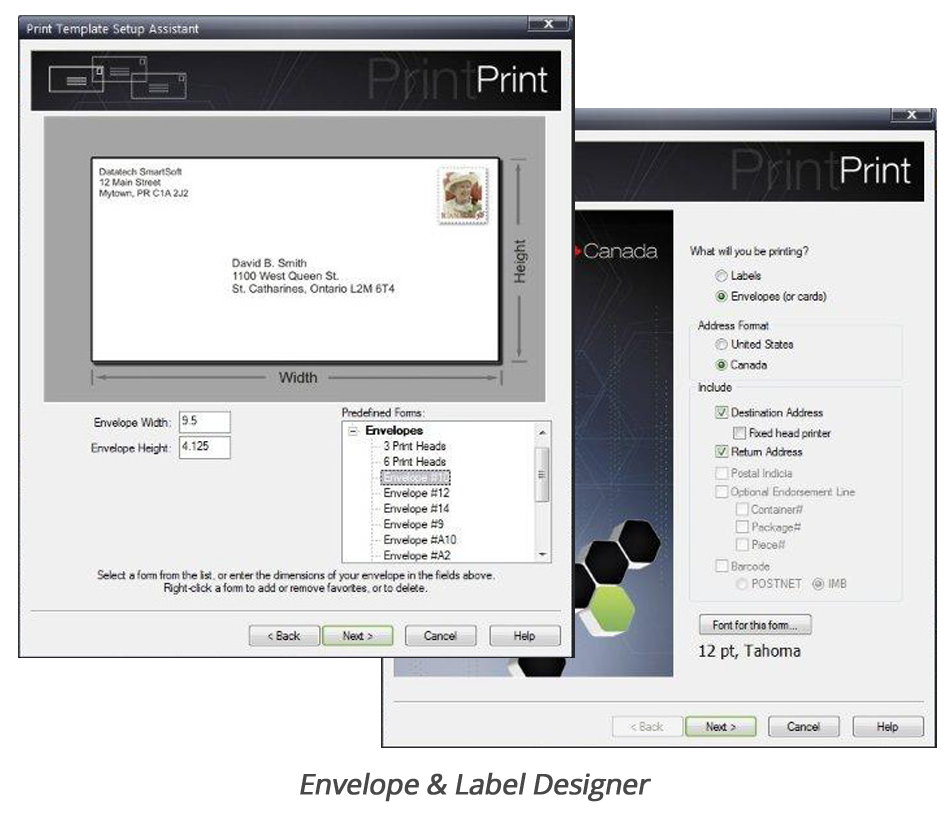 Envelope & Label Designer
An intuitive print and label assistant makes designing your mailpieces simple. View and edit your layouts easily using its click and drag functionality, and save your designs as reusable templates. You can select from a wide variety of predefined formats, or create your own designs.
Postal Documentation
Produces all required postal reports and documentation, including the Statement of Accuracy and Statement of Mailing.
Printer Configuration Assistant
Manage your settings for each of your printers from within the frameworks Canada interface.
Select your Media Type, Print Quality, Paper Size, Color Settings and more.
Save your settings for future use so you can process your jobs faster, and print without ever having to leave your frameworks interface.
Job Automation
The optional Command Line module lets you set up frequently run processes once and run them automatically, without the need for manual intervention, using a combination of Job Scripts and Command Line Action Scripts.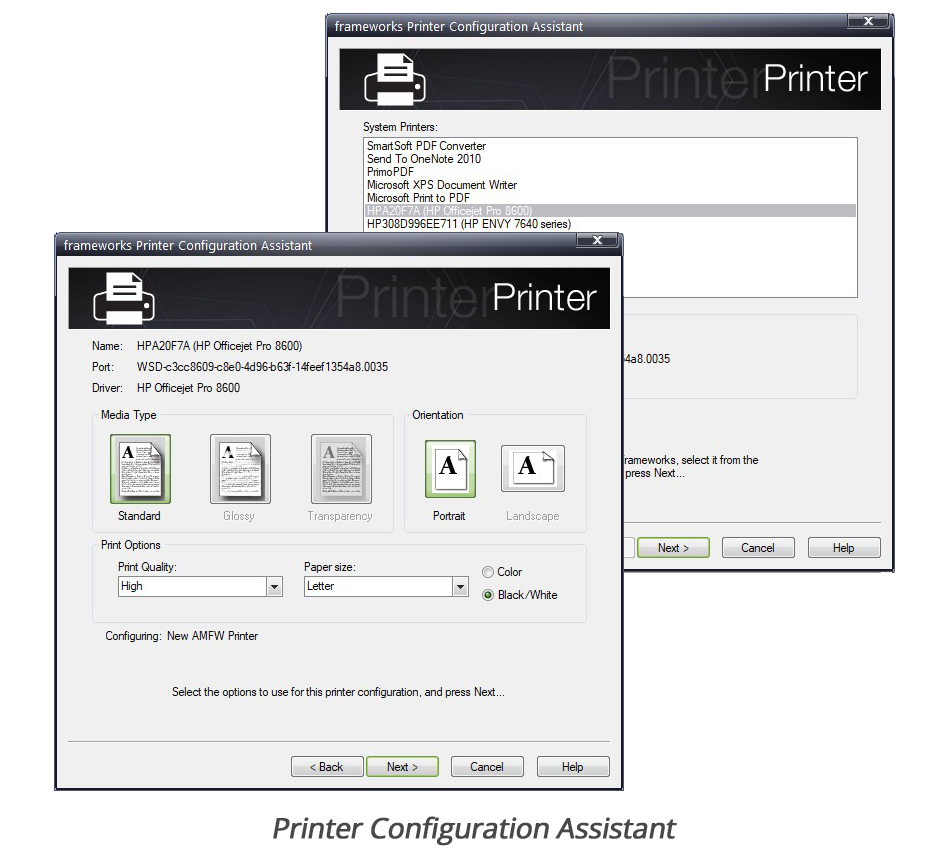 Benefits
Cuts Your Postage Costs
Using Certified Canadian postal software helps you earn substantial postage savings by qualifying for Canada Post Incentive Mailing Discount Rates.
Works With Your Printers
frameworks Canada Mailers Edition is fully compatible with all printers that run Windows print drivers.
Helps Eliminate Undeliverable Mail
Undeliverable mail or packages mean wasted printing, handling and postage costs, not to mention missed opportunities and possible damage to your reputation. Our industry-leading Cananad address verification engine ensures that your addresses are not only correct, but also complete, with every address component from the house number to the Postal Code and Province.
Easy To Learn And Use
Our unique 'Three Steps to Mailing' feature makes it easy for even a first-time user to specify the type of sort, size of mail pieces, weight of each piece and type of container to be used.
Simplifies Presorting Tasks
Our Canadian postal software not only sorts your mail, it also calculates container, bundle and pallet sizes; creates container and bundle labels and generates the reports required by Canada Post, including the Statement of Mailing.
Saves You Time
frameworks Canada Mailers Edition saves you time by letting you edit your data from within the software. Additionally, our Command Line option lets you automate frequently run processes for touch-free list processing.
Saving Money Is As Easy As 1-2-3
We have made it easy for you to try the software for yourself and start saving money today.


Try frameworks Canada Mailers Edition with our 30-day money back guarantee.

Ask us how we can SAVE you money off your current SERP Recognized software subscription

We'll even help you SWITCH by giving you up to 6 months free, based on the remaining length of your subscription.