Is Postal Insurance Necessary & Does it Cover Lost Items?
https://www.smartsoftdq.com/wp-content/uploads/2022/05/postal-insurance-needed.jpg
1280
480
Mary Elizabeth
Mary Elizabeth
https://www.smartsoftdq.com/wp-content/uploads/2022/06/delme.jpg
Is Postal Insurance Necessary & Does it Cover Lost Items?
Shipping insurance is available through most freight and delivery services for the items we ship worldwide. Shipping insurance costs can depend on an item's size, declared value, and shipping ease (or difficulty). While not every shipped item necessarily needs to be insured, it's a good idea to cover things that are expensive or would require more effort to replace or repair.
What is Postal Insurance?
Postal insurance, offered by The United States Postal Service, is an insurance product that covers up to $5,000 in indemnity coverage. There are some exceptions and limitations, including the total amount of coverage that can be purchased per mailed item.
How Postal Insurance Works
When an item is shipped through the USPS and insurance is purchased, that item is now eligible for protection against loss or damage. The USPS will cover the insured item(s) for up to $5,000. 
In the event that a shipped package is lost or damaged, customers can file a claim with USPS to have the amount of the insured item paid back to them.
Photo identification may be required for mail insured for more than $500.
According to the USPS, Priority Mail Express® can include up to $100 of insurance, while Priority Mail® can include up to $50. This insurance is included with the price of utilizing each shipping method respectively.
What Postal Insurance Covers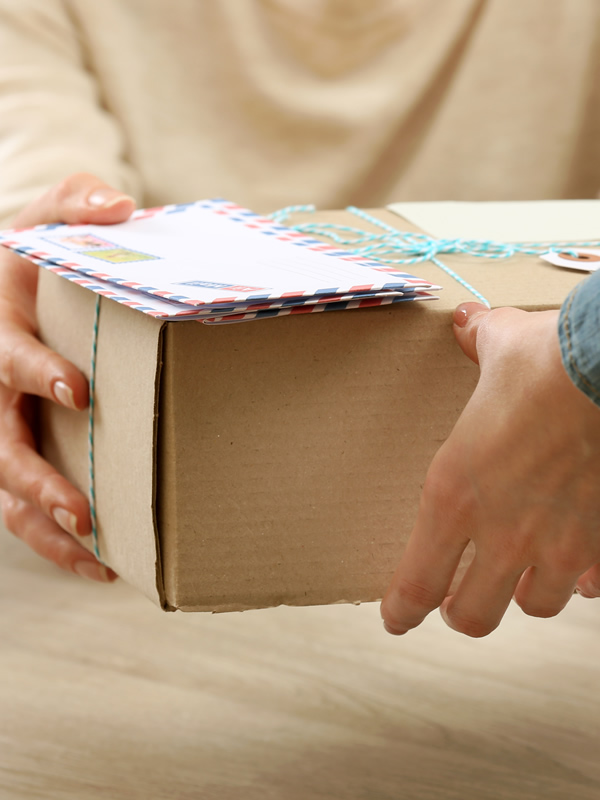 Postal insurance protects a shipper's mailed item against loss or theft in a monetary amount of up to $5,000 per shipped item. When the insurance is purchased, the USPS guarantees that the item(s) costs will be reimbursed, including the cost of shipping Priority Mail Express. A few notable exceptions to the policy include:
Death of honeybees, crickets, and harmless live animals not at the fault of the USPS

Perishable contents like frozen or melted candy

War, insurrection, civil disturbance, or if any agency of government seizes the package
Registered Mail for Items of $50,000 or More
Additionally, there's Registered Mail which is designed for items that are valued at $50,000 or more. Utilizing this method, items with a declared value of $50,000 or more can be registered, although compensation in the event of a loss or damage is limited to $50,000. Items shipped using Registered Mail are processed manually and don't have a guaranteed delivery date like other USPS shipping products. One benefit of using this shipping method for highly-valuable items is the security provided. These items are usually shipped separately and kept separate from automatically sorted packages that utilize other USPS shipping methods.
Reducing the Risk
Postal insurance is an excellent backup method for added protection on costly shipped goods depending on the items shipped. In many cases, though, postal insurance may not always be worth it. For example, it may be more beneficial to utilize any number of provable mailing tools like USPS Tracking, Certified Mail, or Signature Confirmation instead of shipping insurance.
There are cases where postal insurance is worth it, especially for expensive or hard-to-replace items like laptops or musical instruments. In other cases, customers may choose to hedge their bets against a loss or damage claim by one of the trackable USPS products.
And of course, another great way to help save on the costs associated with a lost package is address verification. Instantly verifying a customer's correct address at the time of purchase can significantly reduce the risk of shipping items to undeliverable addresses, saving companies more money in shipping costs and customer service hours.