Rising Fuel Costs Leading to Higher Shipping Rates
https://www.smartsoftdq.com/wp-content/uploads/2022/06/rising-fuel-costs.jpg
1280
480
Mary Elizabeth
Mary Elizabeth
https://www.smartsoftdq.com/wp-content/uploads/2022/06/delme.jpg
Rising Fuel Costs Lead to Higher Shipping Rates
As the world continues reeling from a globalized pandemic and a war between two countries, there's little relief in sight for businesses and consumers' supply chain issues. The drastic effects of inventory shortages due to foreign lockdowns are still putting a stranglehold on the availability of many items, from industrial products to essential home goods and furniture. And as fuel prices continuously lunge past their March 2020 plummet of $1.97, the effects are being felt throughout every industry worldwide.
The logistics industry is one sector that's feeling the effects of rising fuel costs more than others. From planes and tanker ships to trucks and delivery vehicles, shippers and delivery businesses as a whole are experiencing the brunt of the cost increases and, in turn, have to scale costs elsewhere to maintain operational efficiency.
High Fuel Cost = Higher Shipping Rates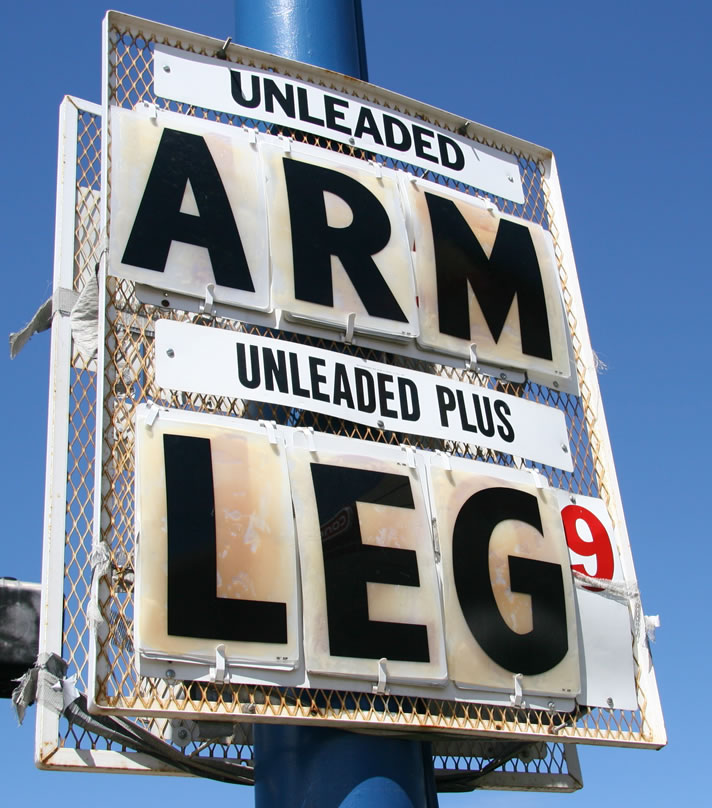 According to a blog post by the International Monetary Fund, shipping costs have always been one of the more volatile economic indicators when compared to standard inflation metrics. While studying data from 143 countries for the last 30 years, they found that inflation spikes at about 0.7 percentage points as freight rates double.
In February 2022, Bloomberg reported the rising fuel costs were starting to dramatically affect the price of shipping goods amid an already constrained supply chain. The war between Russia and Ukraine sent prices to all-time highs of $1,000/ton and higher even as they were already rising rapidly. But once the war started, Braemar ACM Shipbroking described fuel costs as "parabolic."
In Europe, the price of very low-sulfur fuel oil, or VLSFO, rose much faster than crude oil as it's primarily used in ships. And on January 1st, 2020, when the IMO 2020 environmental regulations went into effect, ships mostly burned high sulfur fuel oil or HFSO. Utilizing VLSFO over HFSO is much more expensive.
To continue delivering goods around the world, the shippers have to pass that cost on, and the immediate trickle-down effect of global economics begins to take shape.
How it Affects Retail Businesses
Industry analysts predicted higher shipping costs as inevitable some time ago. Lower-end furniture manufacturers saw freight costs make up 62% of their total retail value. The benefits of low-cost product creation in Asian countries are all but stamped out due to the rise in fuel costs.
In turn, companies pass those costs on to consumers through higher off-the-shelf prices. 
Additionally, shipping is so expensive for some industries that companies are excluding some typical destinations altogether. For example, Europe has ceased importing anchovies from Peru as they're no longer competitive with what's available locally.
Shipping firms are taking other more extreme measures in Europe to get their goods delivered quickly and under budget — truck convoys carrying automotive parts, scooters, and bikes directly from China.
And with more than 80% of goods being shipped worldwide by sea, the "pain at the ocean pump" is proving very difficult.
The Importance of Address Validation
As we cope with these changes and adapt to current logistical nightmares, address validation is one step you can take in your business to ensure you're saving both time and money. By getting verified addresses before shipment, you eliminate additional financial hardships stoked by the global shipping problems already affecting your bottom line.
With innovative geocoding, batch address correction in the US and Canada, and a free single address lookup tool, there's never been a better time to get it right before it's shipped. Ensure your customers receive their items and curb the threat of lost packages or undeliverable addresses.
Ready for the best experience in address verification? Give us a call today and let our experts show you how you can save time and eliminate shipping mistakes.